Hotel Gries
Strèda do Ruf de Soracrepa, 24 - Canazei
3 stars Superior Hotels in Canazei (***S)
Strèda do Ruf de Soracrepa, 24
38032 Canazei (TN)
Tel. +39 0462 601332
Fax +39 0462 601633
Availability
April 2021
May 2021
Juny 2021
rs28;ns29;ns30;ns31;primo n1;n2;sab r3;r4;n5;n6;n7;n8;n9;sab r10;r11;n12;n13;n14;n15;n16;sab r17;r18;n19;n20;n21;n22;n23;sab r24;r25;n26;n27;n28;n29;n30;primo sab rs1;rs2;ns3;ns4;ns5;ns6;ns7;sab rs8;rs9;ns10;ns11;ns12;ns13;ns14;sab rs15;rs16;ns17;ns18;ns19;ns20;ns21;sab rs22;rs23;ns24;ns25;ns26;ns27;ns28;sab rs29;rs30;ns31;primo ns1;ns2;ns3;ns4;sab rs5;rs6;ns7;ns8;ns9;ns10;ns11;sab rs12;rs13;ns14;ns15;ns16;ns17;ns18;sab rs19;rs20;ns21;ns22;ns23;ns24;ns25;sab rs26;rs27;ns28;ns29;ns30;primo ns1;ns2;sab rs3;rs4;ns5;ns6;ns7;ns8;ns9;sab rs10;rs11;ns12;ns13;ns14;ns15;ns16;sab rs17;rs18;ns19;ns20;ns21;ns22;ns23;sab rs24;rs25;ns26;ns27;ns28;ns29;ns30;sab rs31;primo rs1;ns2;ns3;ns4;ns5;ns6;sab rs7;rs8;ns9;ns10;ns11;ns12;ns13;sab rs14;rs15;ns16;ns17;ns18;ns19;ns20;sab rs21;rs22;ns23;ns24;ns25;ns26;ns27;sab rs28;rs29;ns30;ns31;primo ns1;ns2;ns3;sab rs4;rs5;ns6;ns7;ns8
dxs;dxs;dxs;dxs;primo dx;dx;sab dx;dx;dx;dx;dx;dx;dx;sab dx;dx;dx;dx;dx;dx;dx;sab dx;dx;dx;dx;dx;dx;dx;sab dx;dx;dx;dx;dx;dx;dx;primo sab dxs;dxs;dxs;dxs;dxs;dxs;dxs;sab dxs;dxs;dxs;dxs;dxs;dxs;dxs;sab dxs;dxs;dxs;dxs;dxs;dxs;dxs;sab dxs;dxs;dxs;dxs;dxs;dxs;dxs;sab dxs;dxs;dxs;primo dxs;dxs;dxs;dxs;sab dxs;dxs;dxs;dxs;dxs;dxs;dxs;sab dxs;dxs;dxs;dxs;dxs;dxs;dxs;sab dls;dls;dls;dls;dls;dls;dls;sab dls;dls;dls;dls;dls;primo dls;dls;sab dls;dls;dls;dls;dls;dls;dls;sab d2s;d2s;d2s;d2s;d2s;d2s;d2s;sab d2s;d2s;d2s;d2s;d2s;d2s;d2s;sab d3s;d3s;d3s;d3s;d3s;d3s;d3s;sab d3s;primo d3s;d3s;d3s;d3s;d3s;d3s;sab d3s;d3s;d3s;d3s;d3s;d3s;d3s;sab d3s;d3s;d3s;d3s;d3s;d3s;d3s;sab dls;dls;dls;dls;dls;dls;dls;sab dls;dls;dls;dls;primo dls;dls;dls;sab dls;dls;dls;dls;dls
dxs;dxs;dxs;dxs;primo dx;dx;sab dx;dx;dx;dx;dx;dx;dx;sab dx;dx;dx;dx;dx;dx;dx;sab dx;dx;dx;dx;dx;dx;dx;sab dx;dx;dx;dx;dx;dx;dx;primo sab dxs;dxs;dxs;dxs;dxs;dxs;dxs;sab dxs;dxs;dxs;dxs;dxs;dxs;dxs;sab dxs;dxs;dxs;dxs;dxs;dxs;dxs;sab dxs;dxs;dxs;dxs;dxs;dxs;dxs;sab dxs;dxs;dxs;primo dxs;dxs;dxs;dxs;sab dxs;dxs;dxs;dxs;dxs;dxs;dxs;sab dxs;dxs;dxs;dxs;dxs;dxs;dxs;sab dls;dls;dls;dls;dls;dls;dls;sab dls;dls;dls;dls;dls;primo dls;dls;sab dls;dls;dls;dls;dls;dls;dls;sab d3s;d3s;d3s;d3s;d3s;d3s;d3s;sab d2s;d2s;d2s;d2s;d2s;d2s;d2s;sab d3s;d3s;d3s;d3s;d3s;d3s;d3s;sab d2s;primo d2s;d2s;d2s;d2s;d2s;d2s;sab d2s;d2s;d2s;d2s;d2s;d2s;d2s;sab d3s;d3s;d3s;d3s;d3s;d3s;d3s;sab d3s;d3s;d3s;d3s;d3s;d3s;d3s;sab dls;dls;dls;dls;primo dls;dls;dls;sab dls;dls;dls;dls;dls
available
80% availability
50% availability
20% availability
occupied
on offer
closed
Description
Welcome to Hotel Gries in Canazei in the Fassa Valley, -
We will welcome you to a refined and comfortable ambience furnished in the typical mountain style. Surrounded by the timber of the Ladin stube or warmed by an open fireplace you can enjoy fully relaxing moments. Hospitality preserves an antique flavour for us, consisting in the special attention we reserve to our guests - your return is always our gratification.
During your vacation you can enjoy dishes of the Trentino and Ladin tradition; we propose a wide and selected choice of Mediterranean cuisine as well as international cuisine, always preferring fresh and genuine products. There is always a wide variety of appetizers and salads from the buffet, a menu selection and to finish off our fabulous desserts ... all homemade by our chefs. We devote particular care to the selection of wines giving priority to those of our territory.
We do not forget the children and we always have an eye on the needs of our little guests.
Hotel Gries is located at only 400 metres from the centre of Canazei and 800 metres from the cabin lift of the Belvedere.
For skiers there is a private mini bus taking you in just a few minutes to the departure station of the lifts connected with the Dolomiti Superski carousel. -
images of interior/exterior
External
« Previous pics
More pictures »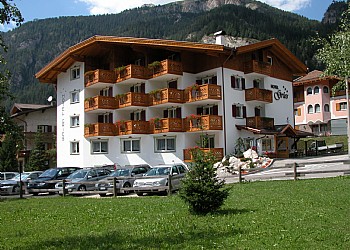 Classic
« Previous pics
More pictures »
Room services
Hairdryer, Balcony, Safe, Minibar, Internet in room, Private sun loungers, Telephone, TV, Satellite TV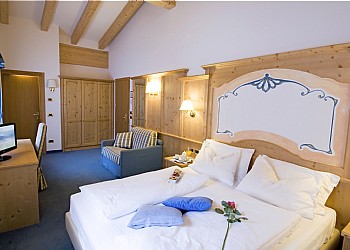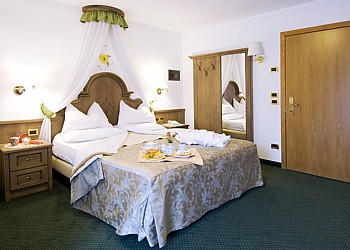 Junior Suite
« Previous pics
More pictures »
Room services
Hairdryer, Balcony, Safe, Minibar, Internet in room, Private sun loungers, Telephone, TV, Satellite TV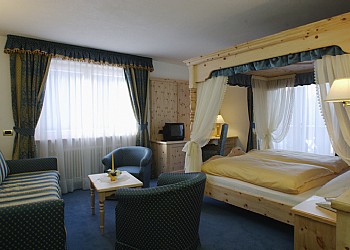 Interior
« Previous pics
More pictures »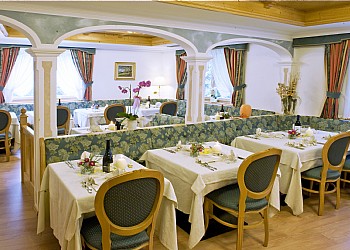 Restaurant
Services offered
General
Buffet breakfast, Suitable for people with disabilities, Recommended for families with children, Lift, Garden, Panorama viewpoint, Private parking, Public internet point, Ski storage, Ski boot dryer, Bicycle storage, Minibus, Cash cards accepted, Credit cards accepted, Safe facility, Games room, Bar
Relax
Children's toys, Communal room with TV, Communal room with Satellite TV, Sauna, Turkish bath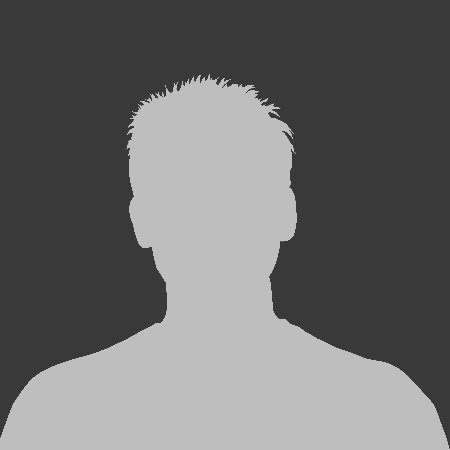 Hotel Gries
Spoken languages:

Written languages:

Get a quote